Maddy Paws Head Collar - Shop
livepages::jquery();?>
The Maddy Paws Head Collar is the same design as our figure-of-8 lead, it's just a shorter version allowing you to clip clip your own lead to it instead. It also comes complete with a safety strap and clip to attach to your dogs own collar.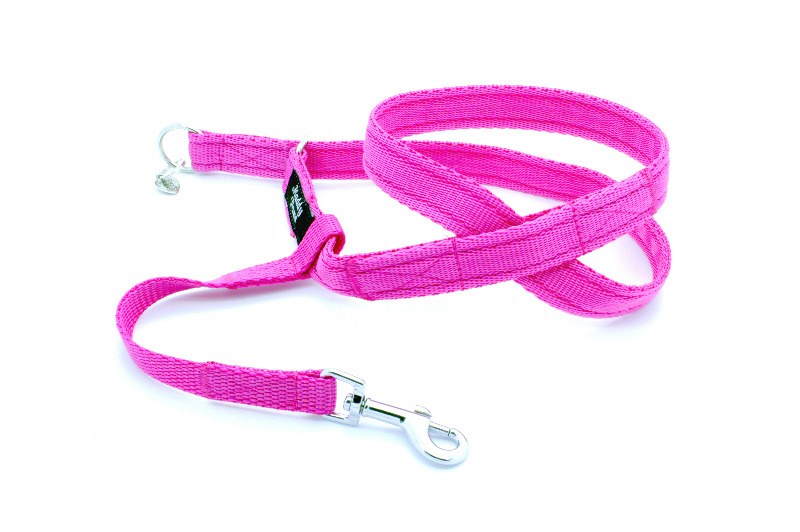 Very easy to fit, simply open the collar out so you have 2 loops.
Slip the larger loop nearest the metal clip over your dogs head so the cross over part is under the neck, then slip the smaller loop over his nose and adjust to fit snuggly. Finally clip the safety strap to your dogs own collar, and your lead to the ring and your ready to go!
The Maddy Paws Head collar is handmade with a soft cushioned webbing in all colours, and is machine washable at 30°
Products In This Category: