Plastic Dog Bed Fleece Liner - Shop
livepages::jquery();?>
Plastic Bed Fleece Liner
This unique soft fleece fitted liner is a fantastic way of making your plastic dog bed more comfortable and cosy for your dog.
Handmade with a thick polar fleece for warmth, and with an extra inner pocket for you to add your own extra padding if you wish, or you could simply place an old duvet underneath.
Either way these handmade fitted fleece plastic bed liners will cheer up any old plastic bed, replacing the cold hard sides with warm soft fleece.
So easy to wash and dry too!!
Available in 7 different sizes.
Just measure the length and width of the base of your bed.
Most plastic beds have the measurements printed on the underside.
If your beds measurements are not shown here, choose the one nearest to yours, we usually suggest you choose the next size up. Then enter your bed's base only measurements in the text box, and we will make it to fit.
Simple to fit....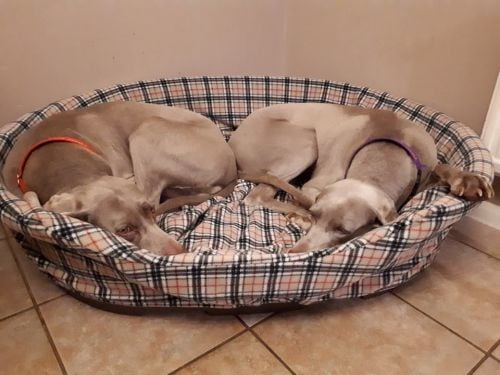 Place the blanket over the the bed so it fits over the dipped front section, then tighten the cord to fit snuggly. Your blanket will remain in place until you need to remove it for washing.
Click on the picture below to take you to the product page.
Products In This Category: